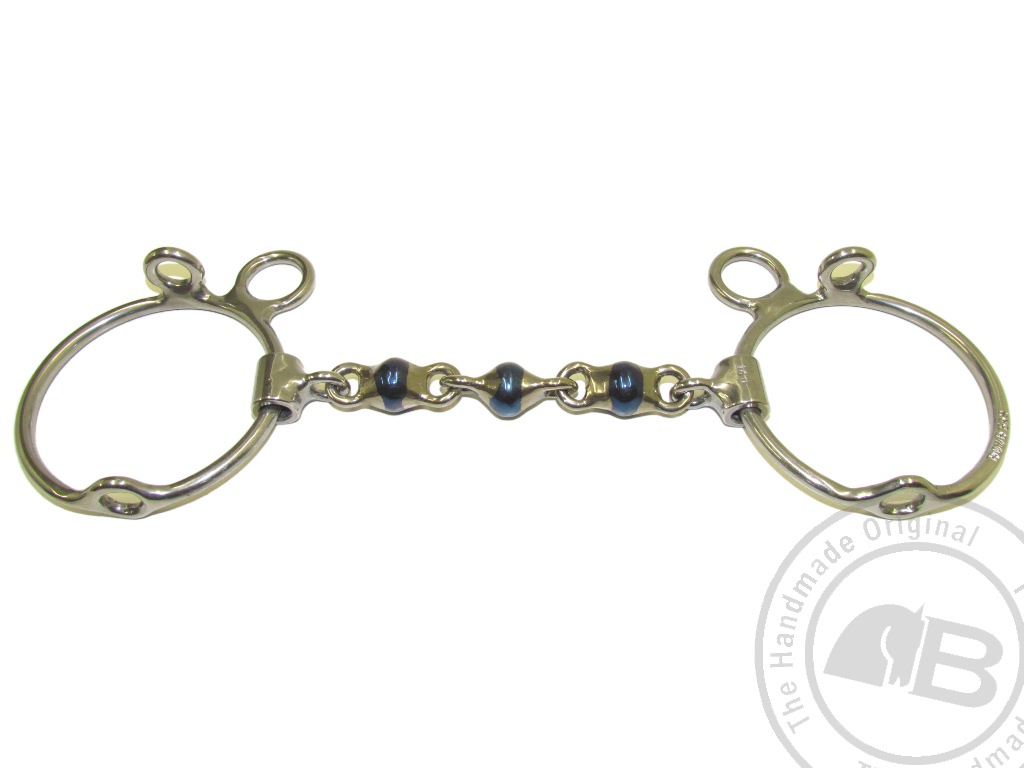 Blue Bits
Curb Gag Waterford
Cheek Piece: The Curb Gag uses the concept of a Rope gag but instead of applying poll pressure, it is used to apply curb pressure from the second/bottom rein. Poll pressure is not totally removed, however, as there is a similar action to the Ring or Drop Cheek on the bit/top rein. It is supplied with curb strap.
Mouth Piece: The Waterford bit has many smooth flexible bumps or bubbles, which spreads the pressure over many points making it a light mouthpiece. The greater flexibility discourages a horse from leaning on it.
The Waterford bit is a good choice for a horse that leans, it also promotes mouthing and salivation. The Waterford is usually worn ¼" - ½" longer than your traditional mouthpiece in order to curl around the lips and maximize the effect.
Click "Additional Info" Below For Sizing